Posts Tagged bill gates
The Forbes 400 is back. And there are some interesting developments. For 1, the rich got richer. How much? Well, 12% more than last year for a combined total of $1.53 trillion, which is more than Canada's GDP, and that was just the Top 400 on Forbes list. For the 18th straight year, Bill Gates was the richest man in America with a net worth of $59 billion. And while Warren Buffett was still #2, the gap between Buffett and Gates widened after losing pretty badly in Berkshire Hathaway stock.
Others on Forbes Top 10 included: Oracle founder Larry Ellison at $33 billion, industrialists Charles and David Koch at $25 billion each, Walmart heirs Christy Walton, Jim C Walton and Alice Walton at $24.5 billion, $21.1 billion and $20.9 billion, investor George Soros at $22 billion, and casino mogul Sheldon Adelson at $21.5 billion. Some of the younger faces on the list included Facebook creator Mark Zuckerberg, who made $10.6 billion last year to bring his total net worth to $17.5 billion and landed him the #14 sot on this year's overall list. While Dustin Moskovitz, Facebook's co-founder, became America's youngest billionaire.
Some newcomers to the Forbes 400 include: Bob Stiller owner of Green Mountain Coffee, Go Daddy's Bob Parsons, and energy big guns Farris and Dan Wilks. Not surprisingly, some old names showed up again on this year's list like Starbucks' founder Howard Schultz and Quicken's Dan Gilbert who made a major comeback in 2011 to rank in the Top 400 after having slipped away last year.
Last week, there was a post in where we began a list of the Top 10 Past and Present Richest Men Of All Time. Within that post we discussed the wealthiest men from Numbers 10-6. Today, we will be finishing up the list with Numbers 5-1 of the wealthiest men of all time.
Number 5: John Jacob Astor (1763-1848) Worth $116.6 Billion
Astor was the first millionaire in America. He was able to achieve this due to becoming heavily involved in the fur making world. He jumped into the fur trading business after overhearing a man discussing the business. Astor found great success in the business and decided to try other ventures such as selling opium (of course back then it was not illegal). After awhile he became bored with the fur and opium business and decided to tackle the real estate world in New York City.
Number 4: Bill Gates (1955- ) Worth $124 Billion
Bill Gates is only known as the founder of Microsoft and currently not worth $124 Billion for which that was when he was at his peak. He isn't feeling any financial crisis as he is still worth $58 Billion as of today. It is said that he is looking forward to stepping down in his position, so that he can concentrate on the Bill and Melinda Gates foundation, which is currently worth $38.7 Billion.
Number 3: Cornelius Vanderbilt (1794- 1877) Worth $178.4 Billion
Cornelius Vanderbilt made his fortunate the smart way. At times during his steamboat business he would undercut competitors to where at times he wasn't making profit. This worked in his favor due to his costumers knew of his outstanding pricing and would referral countless of people his way. He also did that during his railroad venture which turned into one of the greatest railroad empires. He was in the business to win.
Number 2: Andrew Carnegie (1835-1919) Worth $297.8 Billion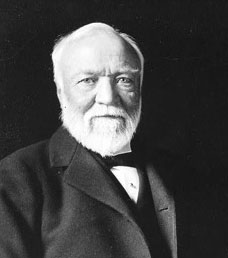 Andrew Carnegie was in the Steel business, but is known more for his philanthropy ways. He worked hard for what he earned and did not like the attention of what his success brought to him. He was said to be a very humble man. His savings became investments and then that became capital for his business ventures. He realized that his method would bring continual progress.
Number 1: John D. Rockefeller (1839- 1937) $323.4 Billion
John D. Rockefeller was the founder of Standard Oil in 1870, and soon after completely dominated the industry world of oil. Other business owners did not like his take over and later his company was later founded to have monopolized and then became an open business for most. During this time he became America's first Billionaire. His last name Rockefeller is simple used to describe a person with wealth nowadays.
Forbes has released its annual list of the world's richest people, and it's a bit smaller than usual. The number of billionaires in the world has dropped from 1,125 last year to only 793 now. Read the rest of this entry »